On May 12, a document of the project towards supporting school food manufacturing and services was signed by Head of the Department of Primary and Secondary Education of the Ministry of Education and Science T.Nyam-Ochir and Chief Representative of the Japan International Cooperation Agency (JICA) Mongolia Office E.Tamura.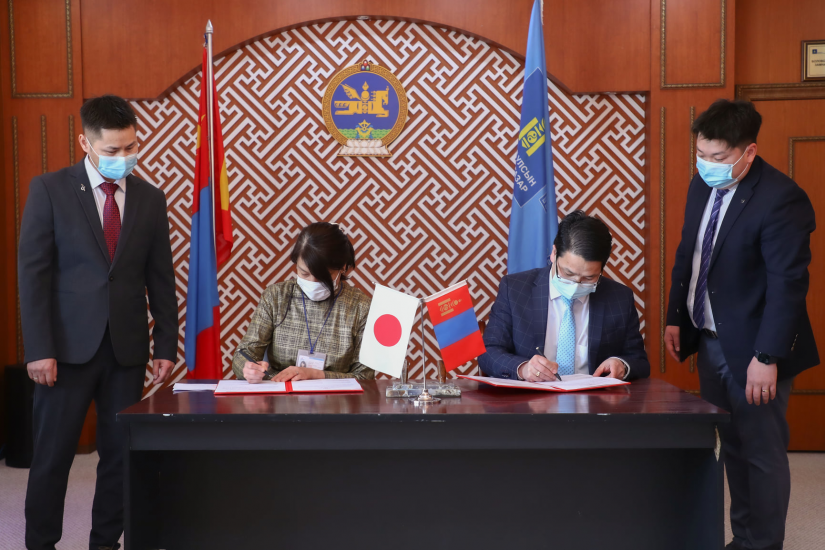 The signing of the project document enabled the JICA and the Ministry of Education and Science to cooperate in creating the food supply system that meets the local features, developing capacity building training program and establishing a training center.
With the aim of serving school children with safe and nutritious lunch at the general education school, the project will be carried out in 2021-2024 through the selection of schools and soums of Dundgobi and Uvurkhangai aimags.
Officials believe that the project will be effective to sustainably develop food manufacturing, which will bring positive impact on child's physical growth and development, and to strengthen cooperation and coherence between professional and implementing agencies on food consumption.
A law on school food manufacturing and services will come into effect from September 1; therefore, it is necessary to resolve financing within four packages of issues related to school lunchroom standards, provision of required equipment, professional personnel training as well as the increase in food cost per student
Within this framework, the sides agreed to partner in creating food supply system as well as preparing and upskilling human resource.
Sourse: MONTSAME