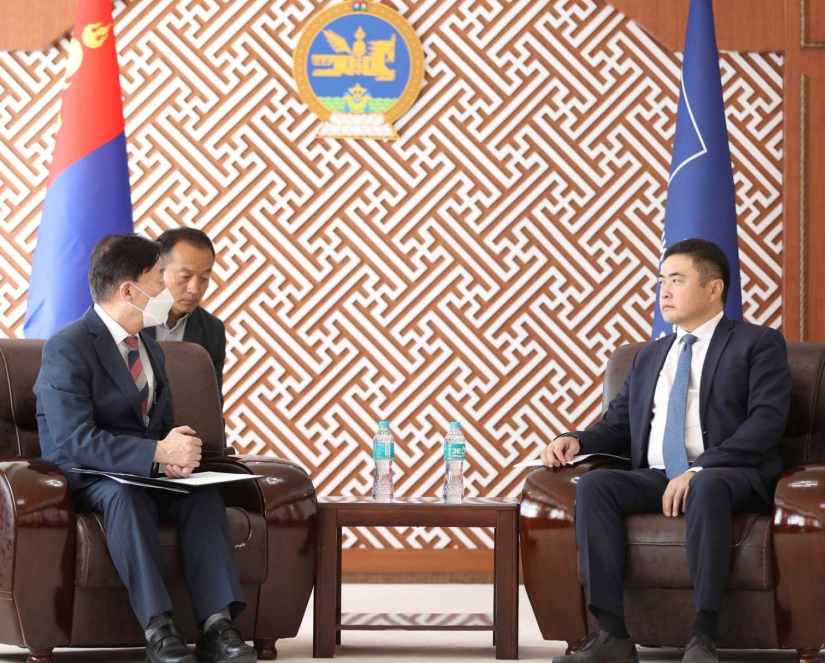 Deputy Minister of Education and Science G.Ganbayar received the delegation led by Head of the Education Division of the Daejeon city of the Republic of Korea Sol Dong-ho.
During the meeting, the Deputy Minister expressed gratitude for cooperation in many areas, such as the further development of e-based education, improving the capabilities of informatics teachers, building smart classrooms, and providing equipment. While wishing to work together in the future, he expressed his desire to expand cooperation between TVETs and universities of the two countries. In turn, the Daejeon city Education Division Head expressed his readiness to cooperate.
The Ministry and the Daejeon city Education Division established a Memorandum of Understanding on cooperation in 2002. Since then, with the support of the South Korean Ministry of Education, the parties worked together closely in the direction of upskilling school teachers, improving students' use of information technology, supporting educational innovations, and creating remote learning infrastructure and environment.
Moreover, as part of the cooperation, 464 school teachers have been involved in the training in South Korea so far.
Source: Montsame News Agency