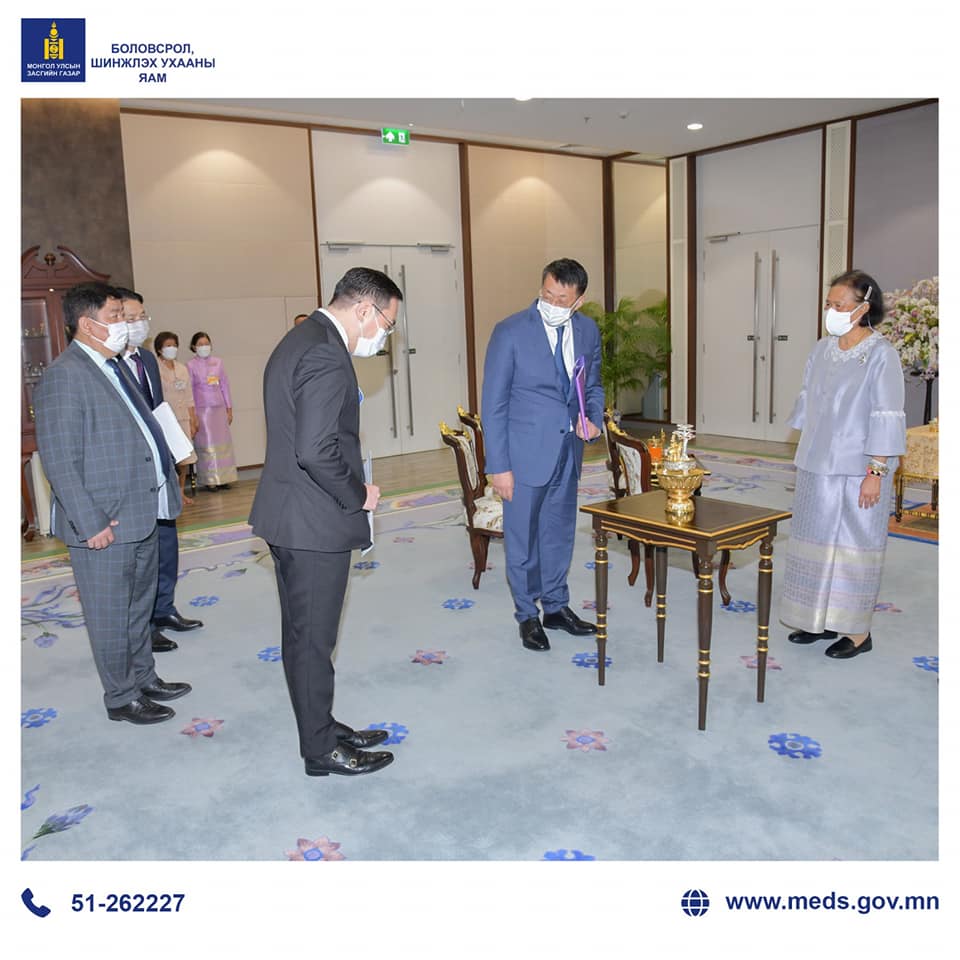 The Minister of Education and Science Mr. L.Enkh-Amgalan and the Ministry officials paid a courtesy call on Her Royal Highness Maha Chakri Sirindor, the Princess of the Kingdom of Thailand during the 2nd Asia-Pacific Regional Education Ministers' Conference.
During her visit to Mongolia in 2007, the Princess of Thailand initiated a project to create a micro-system to provide students with quality food, nutrients and healthy products. The project was implemented in Altanbulag, Bayan, Buren, Tuv aimag, Erdenedalai soum of Dundgovi aimag, and Uulbayan soum of Sukhbaatar aimag between 2009-2016.
As of today, 358,000 students in Mongolia are being enrolled in the School Lunch Program. The Minister of Education and Science proposed to further expand to implement the project "Development of school lunches based on subsidiary farms" initiated by the princess. In addition to this topic, the sides shared views on exchanging teaching materials and medical students, and research on historical artifacts.