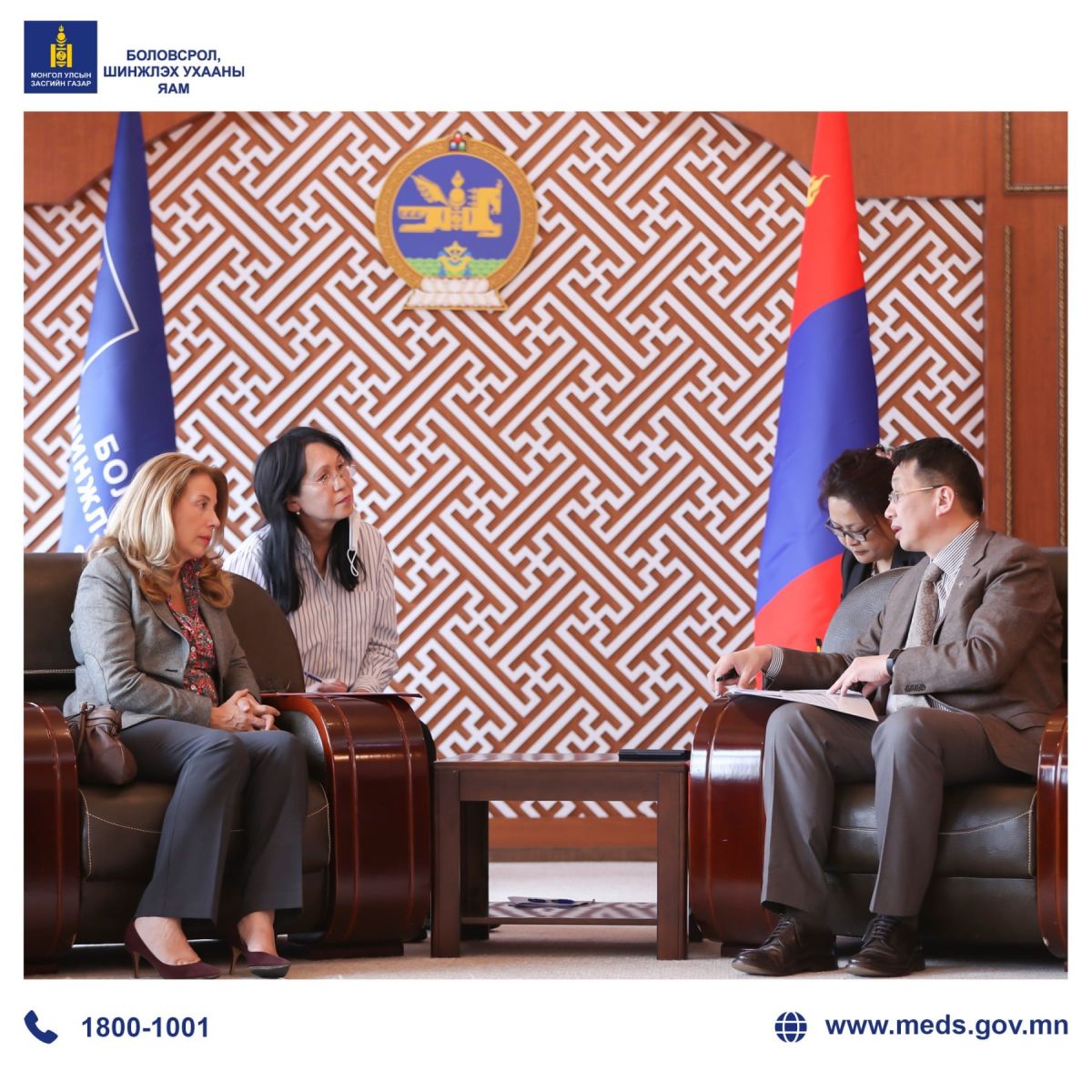 Minister of Education and Science Mr. L.Enkh-Amgalan welcomed Ambassador of the European Union to Mongolia and Head of Mission Mrs Axel Nicaise.
During the meeting, the Minister expressed his gratitude for the successful implementation of higher education capacity building projects under the Erasmus+ program. The parties also exchanged views on
-Cooperation on training psychologists to work at secondary schools in the short and medium term
-Strengthen the capacity of psychology teachers at the National University of Mongolia and the Mongolian State University of Education
-Involve young scientists and researchers in the Horizon Europe program
-Continue the Erasmus+ program.
Mrs. Nicaise expressed her willingness on supporting these proposals.
The European Union first opened its Embassy in Mongolia in 2017. Over the past three years, 135 million euros worth of EU-funded projects have been implemented in Mongolia.