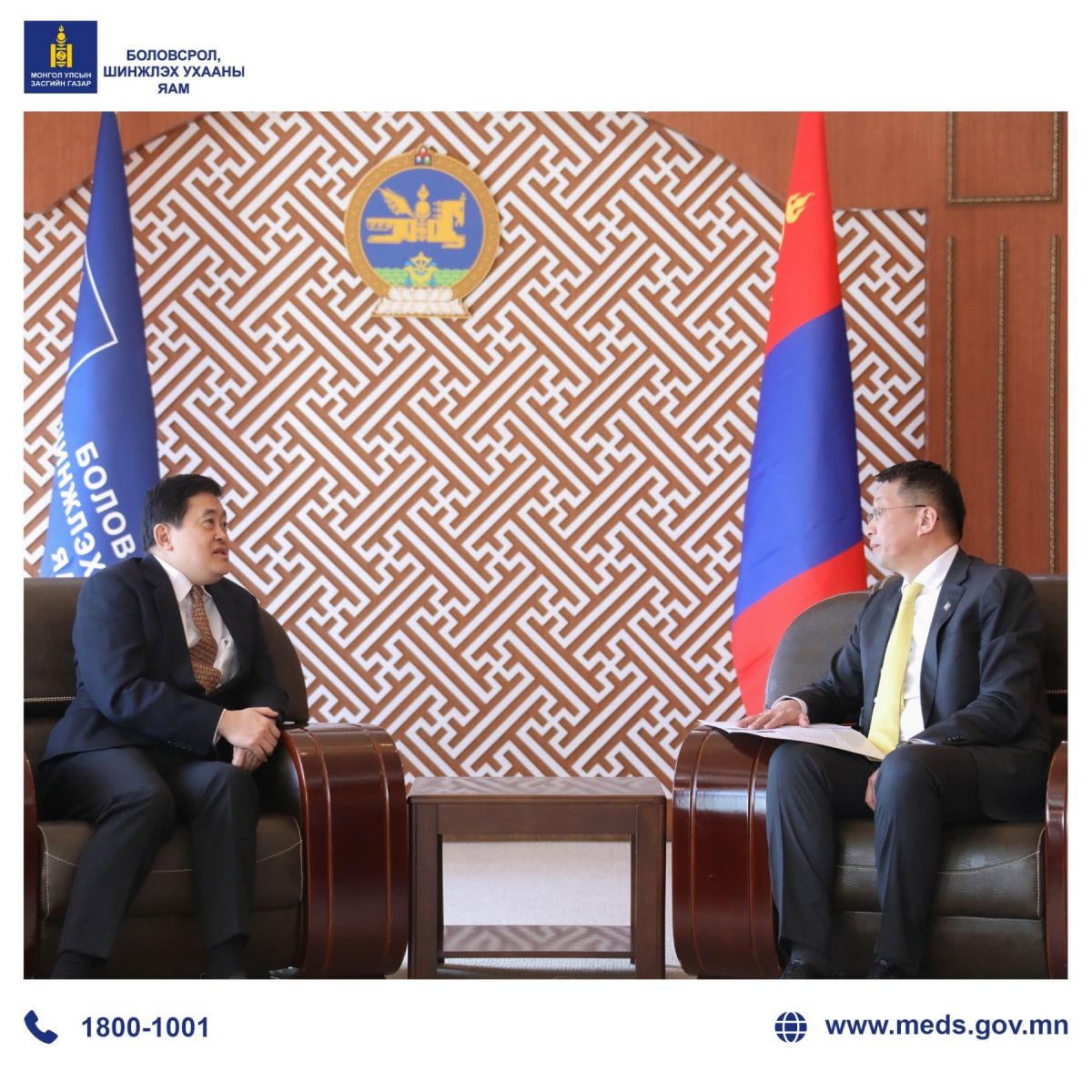 Minister of Education and Science L.Enkh-Amgalan welcomed Ambassador Extraordinary and Plenipotentiary of the Kingdom of Thailand to Mongolia Mr. Artayut Srisamut.
During the meeting, the parties exchanged views on cooperation in education and science, praised the results of the "School Lunch Model Programme" project implemented in rural areas in cooperation with the Project Office of Her Royal Highness Princess Maha Chakri Sirindorkh of Thailand.
In order to strengthen the bilateral relation between the two countries, the parties exchanged views on the establishment of a scholarship program between Mongolia and the Kingdom of Thailand and agreed to exchange draft agreements in the near future.