Minister of Education and Science L.Enkh-Amgalan welcomes The World Bank Human Development program manager Mr Ruslan Yemtsov.
The Education Quality Reform Project has been funded by the World Bank since 2015 and will end this year. However, during the meeting, they exchanged views on further cooperation.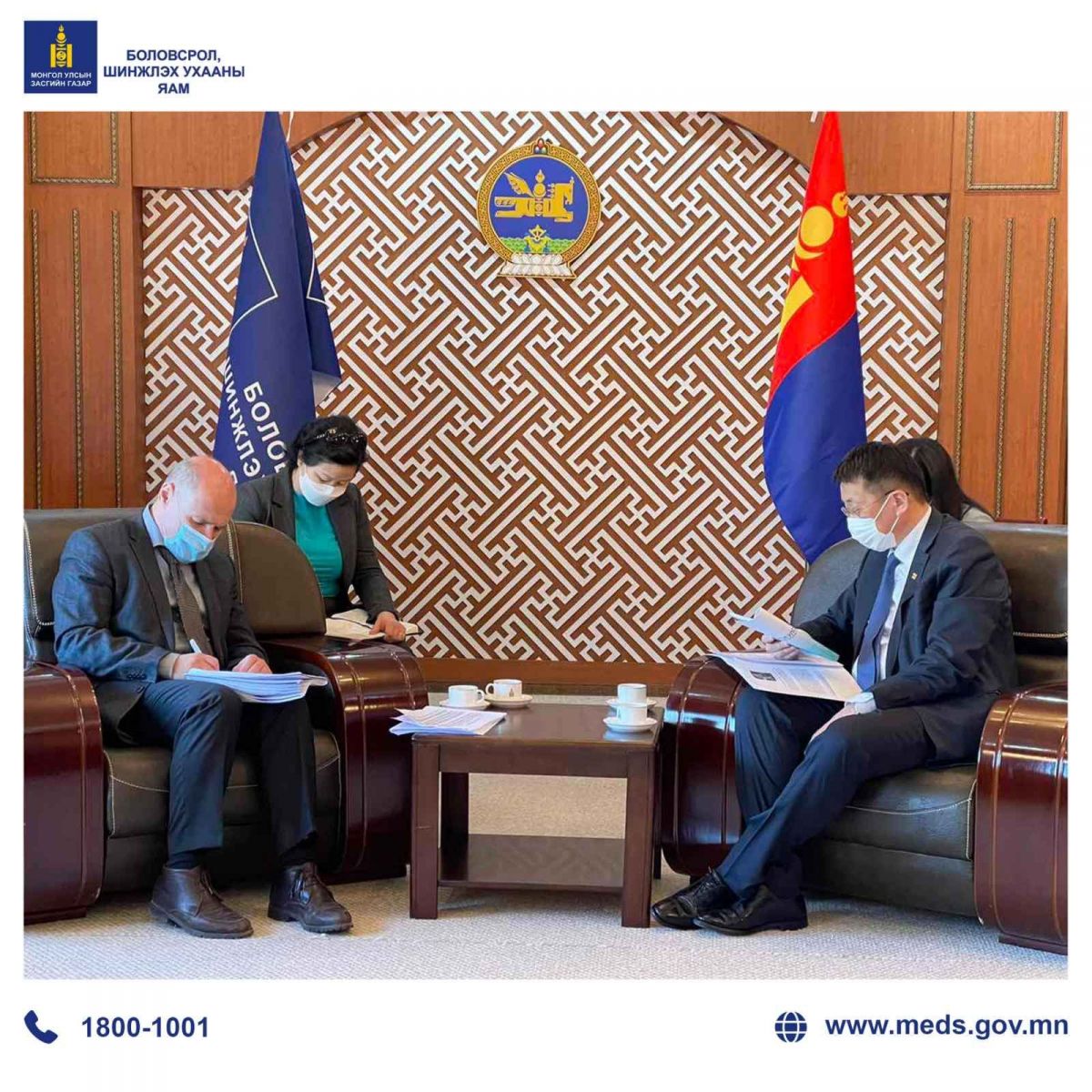 The World Bank proposed to implement a new project at the basic education level in order to strengthen and sustain the "Education Quality Reform" project. Mr Ruslan Yemtsov also expressed the bank's willingness to implement a new project to support the integrated development of young children aged 0-5 years and increase the quality and access to early childhood education using the results-based financing mechanism implemented in cooperation with the World Bank and the Education Outcome Fund.
The World Bank is ready to cooperate in five areas:
· Improve the quality of education by reducing the pre and post-Covid-19 learning loss
· Integrate every level of education with higher education, technology and science sector
· Early childhood development program
· Early analysis of learning loss in primary and middle school students using standards and methods to diagnose the progress and achievement of young children
· Cooperate with the Ministry of Education and Science of Mongolia in strengthening the cross-sectoral and digital consumption capacity.