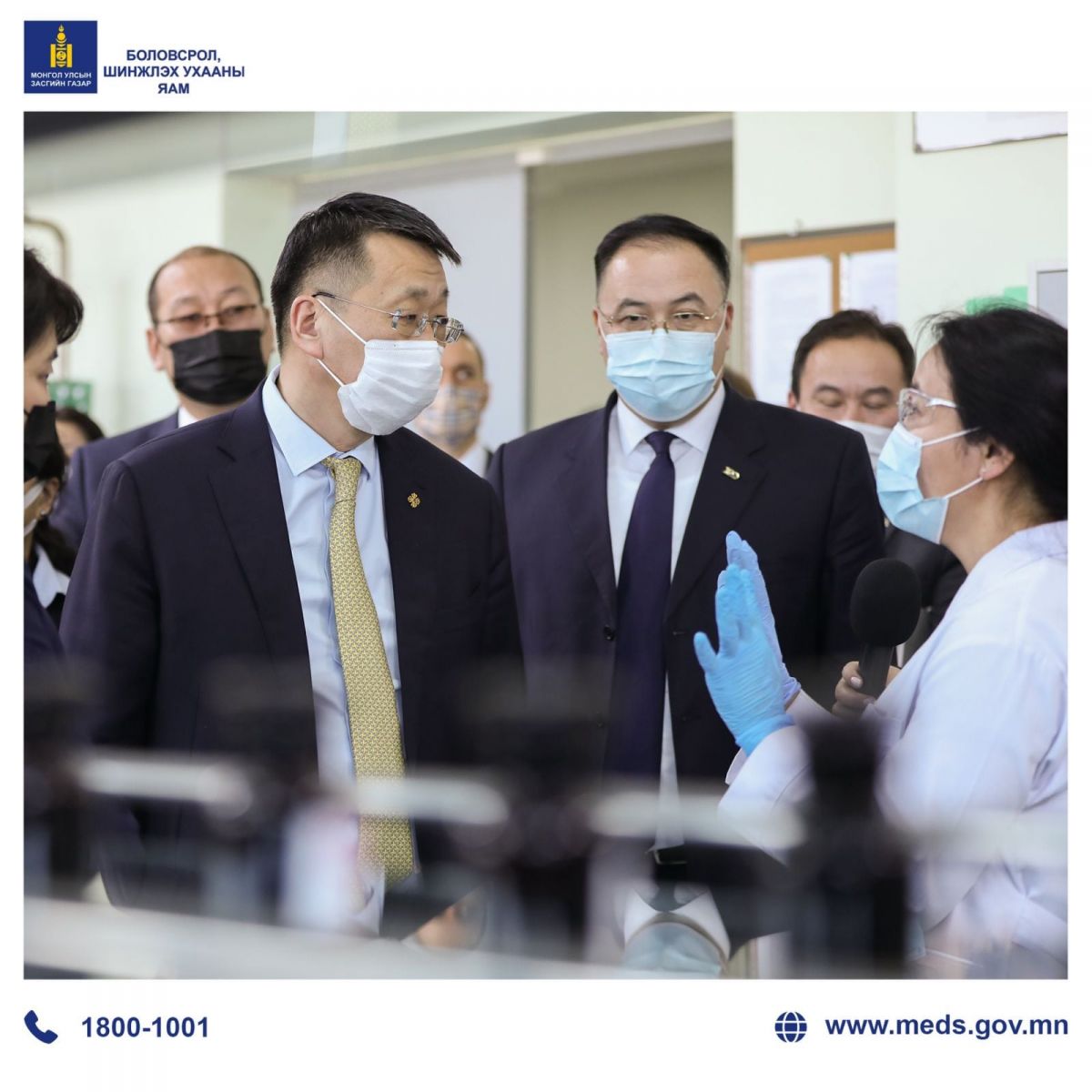 Minister of Education and Science Mr L.Enkh-Amgalan and Ambassador of Germany to Mongolia H.E. Jörn Rosenberg together visited today the German-Mongolian Institute for Resources and Technology (GMIT) in Nalaikh. They were accompanied by representatives of the Deutsche Gesellschaft für Internationale Zusammenarbeit (GIZ) and the KfW Development Bank.
The German-Mongolian Institute for Research and Technology, jointly established by the two governments in 2013, is a highlight of their bilateral cooperation. The university is responding to the demand for highly qualified engineers in the Mongolian natural resources sector. Through close cooperation with German partner universities, GMIT transfers international scientific expertise and modern academic standards to Mongolia. At the same time, through its practice-oriented engineering education, the university provides an impetus to better interlink the educational sector and the economy. The organization of the GMIT forms the basis for this excellence: by acting in its control/management structure according to the principles of modern university management and institutional autonomy, the GMIT could serve as a role model for the Mongolian higher education system.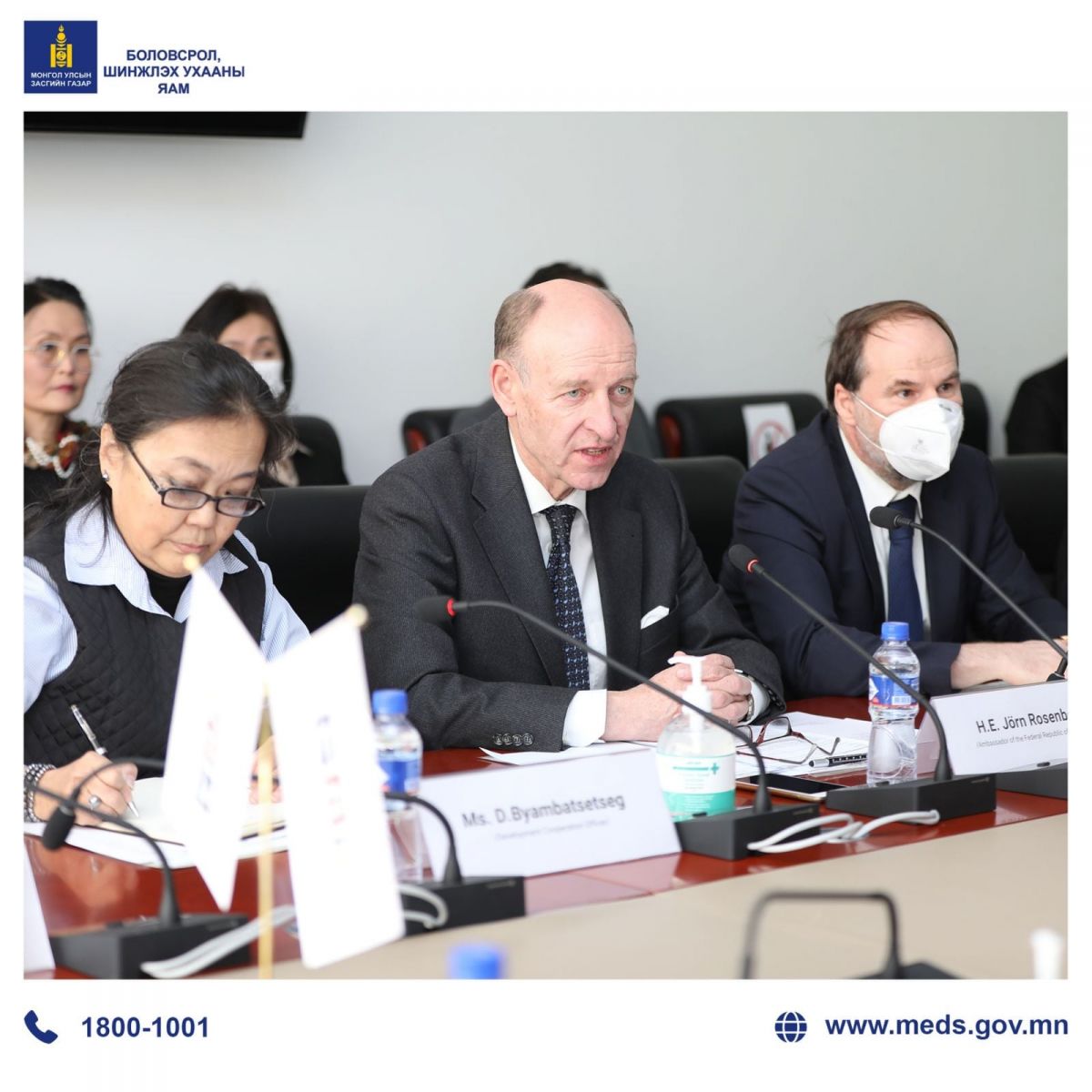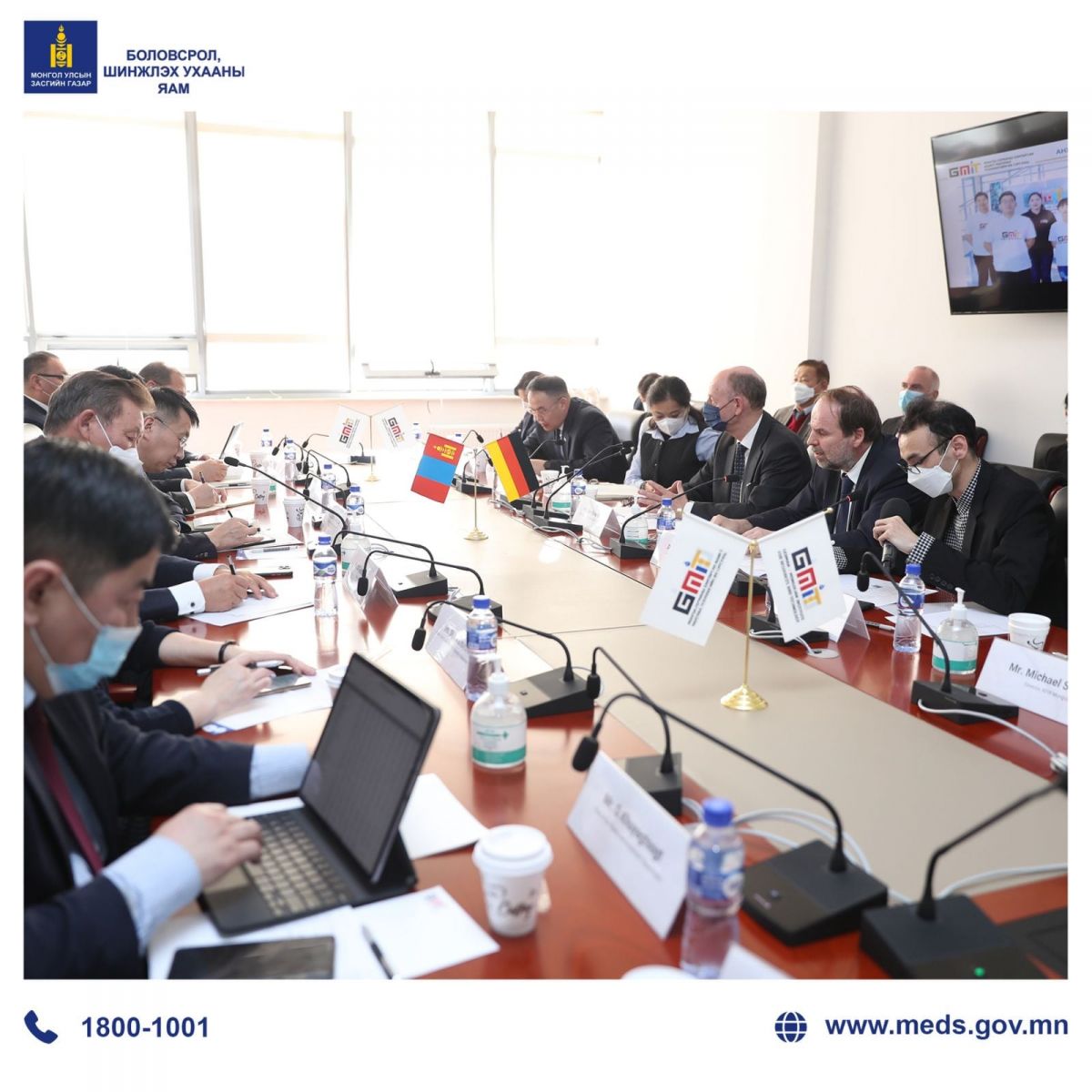 During the meeting, GMIT Rector Prof. B. Battsengel held a detailed presentation particularly with regard to the achievements of the binational university. In light of the current discussion of amending the Higher Education Law, Rector Battsengel stressed the need of the perpetuation of the current GMIT legal status quo as a state-owned university.
In consideration of the financial sustainability of the university, Minister Enkh-Amgalan and Ambassador Rosenberg emphasized the particular relevance of conceptualizing and implementing of GMIT research projects in close cooperation with Mongolian enterprises. During the campus tour, Minister Enkh-Amgalan and Ambassador Rosenberg also visited the site of the intended university campus extension, which is financed by a soft loan in the amount of 7 million EUR from the German government, and which will upgrade the already excellent framework conditions to raise the academic profile of the university.